Taslima Nasreen slams Malala.
DNA Web Team
Aug 11, 2019, 08:13 PM IST
Calling for peace in the Kashmir region, Nobel Laureate Malala Yousafzai on Thursday said that she cared about Kashmir because South Asia is her home. 

"I care about Kashmir because South Asia is my home — a home I share with 1.8 billion people including Kashmiris. We represent different cultures, religions, languages, cuisines and customs. And I believe we all can live in peace," she tweeted.
1. What Malala said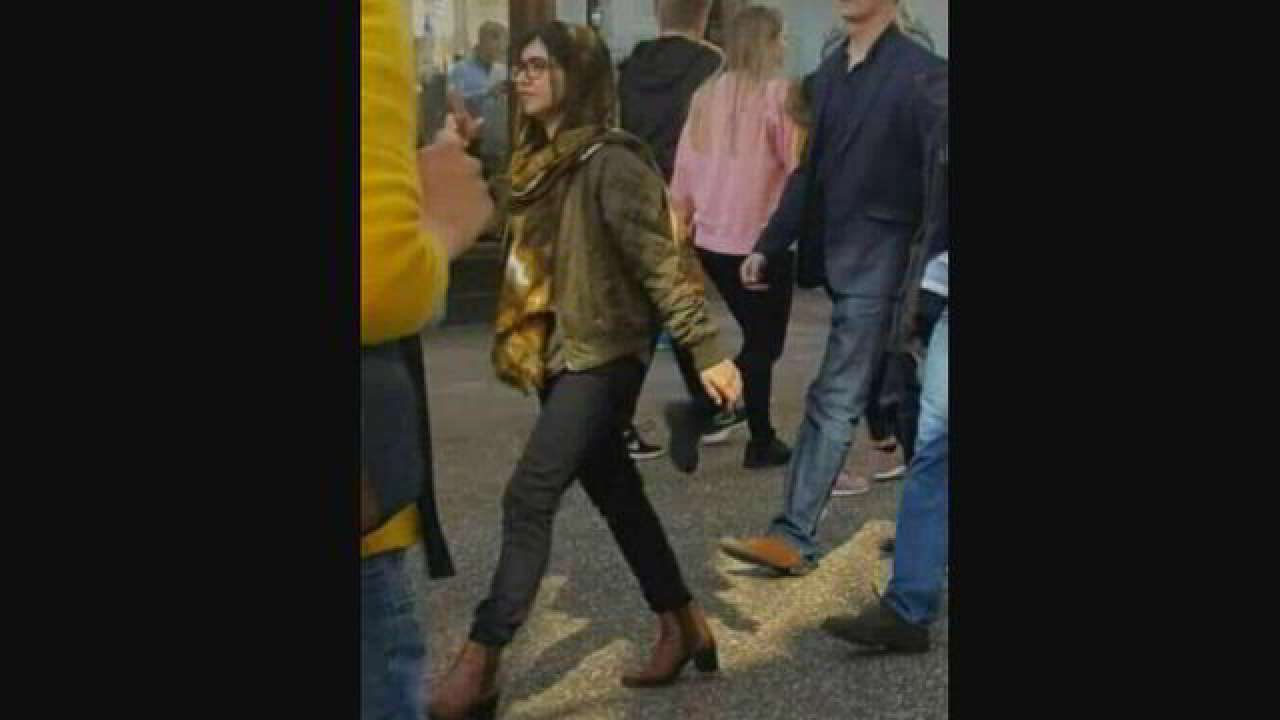 1/3
"I know we can appreciate the gifts that all of our people, in all their diversity, contribute to our world. There is no need for us to continue to suffer and hurt each other," Malala added.

The youngest Nobel Laureate, she is an advocate for girls' education and women's equality.

Born in Pakistan in 1997, Malala was shot by a gunman on her way back home from school in the Swat District.
Malala is so worried about Kashmiri Muslims. But she is not worried about the persecution of Pakistani Hindus and the people in Balochistan. It seems whoever guiding her, believes faith is above everything! If your faith destroys your conscience, you are not a great human being.


— taslima nasreen (@taslimanasreen) August 11, 2019
2. Taslima slams Malala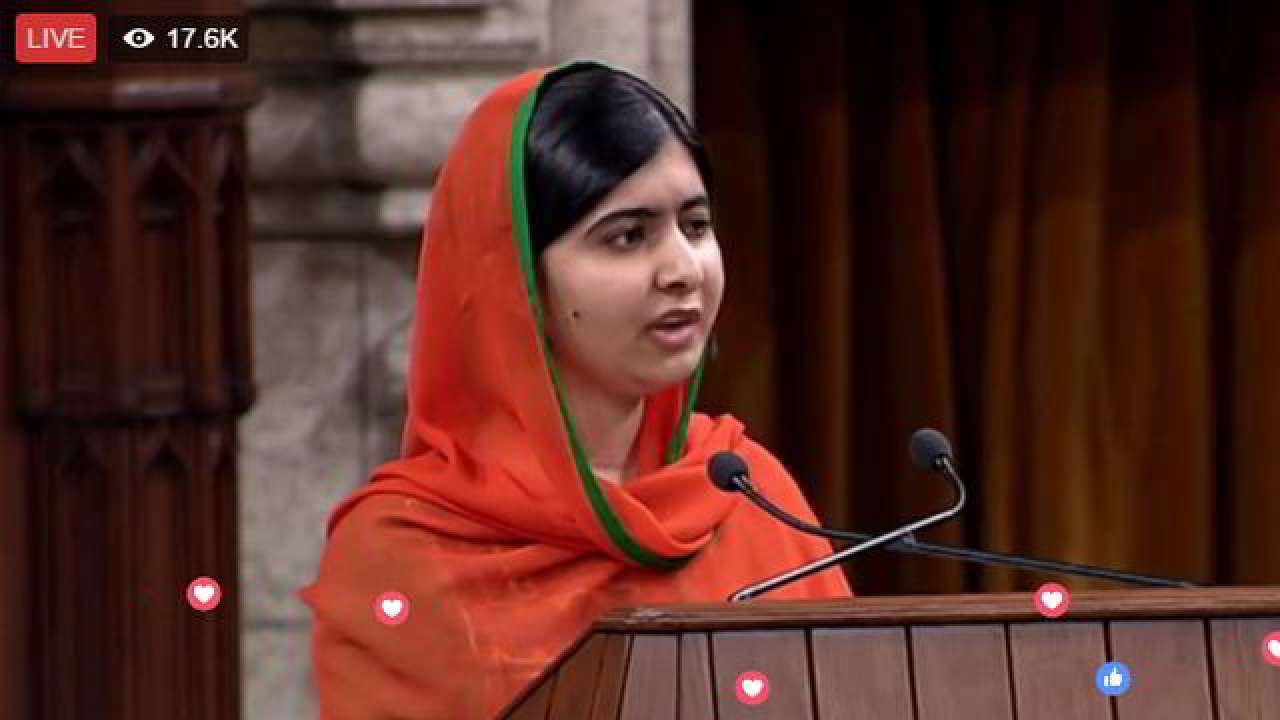 2/3
She was targetted for speaking out about the plight of girls in her region, who were banned from going to school by the Taliban
This led to a sharp rebuke from Bangladeshi author-in-exile Taslima Nasreen who wondered why Malala was only 'worried about Kashmiri Muslims'.
She wrote: "Malala is so worried about Kashmiri Muslims. But she is not worried about the persecution of Pakistani Hindus and the people in Balochistan. It seems whoever guiding her, believes faith is above everything! If your faith destroys your conscience, you are not a great human being."
3. Twitter on Malala
3/3
The people of Kashmir have lived in conflict since I was a child, since my mother and father were children, since my grandparents were young. pic.twitter.com/Qdq0j2hyN9


— Malala (@Malala) August 8, 2019
Population of Hindus in Pakistan when your grandparents were young(1947) : 15.1%

Population of Hindus in Pakistan now: 1.85%

Hindus, Christians and Shias are on their way to slow death in Pakistan. You have never spoken for them. You're a fraud in the name of Human Rights https://t.co/ZezT6XGVeQ


— Messenger Of TrueIndology (@TIinExile) August 8, 2019
Tweeting a girl who got shot in Pakistan, left Pak for security reasons & now settled in UK. Such shame it is that someone who couldn't live in her own country asking millions of people to live there. I dare you to get settled in Pak before you tweet this shit.#Malala #PKMKB https://t.co/n0pfw8hyaK


— Ajit Doval (@AjitKDoval_NSA) August 8, 2019
When jehadis were killing Indians, I never heard you calling South Asia your home?

You are a noble prize winner. Rise above religion and be a true human. https://t.co/bWEkNF3qPc


— Vivek Ranjan Agnihotri (@vivekagnihotri) August 8, 2019
Innocent kids were killed by Pak Terrorists, were paid to pelt stones but Malala never spoke.

Now the Pakistani using kids as an excuse to speak against removal of Article 370.

Kids in Kashmir are happily playing cricket, kids in Pakistan are holding guns. Go look at them https://t.co/66Ant9Hsy2


— Ankur Singh (@iAnkurSingh) August 8, 2019
Dear @Malala, please also say a word about :

1. Pakistan Hindu Girls who recently abducted & converted

2. Pakistan Christian Girls who have been trafficked to China

3. Pakistan Ahmadi Girls who are facing discrimination

4. Baloch Girls who are being abducted by Pakistan Army https://t.co/5tRA9gquTt


— Anshul Saxena (@AskAnshul) August 8, 2019
1. It is the "Indian subcontinent".

2. How many times have you spoken out against the atrocities being committed on the Balochis – own backyard.

3. How many times have you tweeted in support of the Kashmiri Pandits, 300000 of whom were forced out of their homes?#VirtueSignalling https://t.co/E3viGTta2w


— Abhinav Agarwal (@AbhinavAgarwal) August 8, 2019
She speaks on every issue. Who takes her seriously? I watch her for comical entertainment. https://t.co/LmFOuRksMJ


— कुशल मेहरा (@kushal_mehra) August 8, 2019
looking forward to her statement on Mohajirs, the people of Baluchistan, and Hindu girls being kidnapped, raped and married off.

And, btw – what is South Asia – a geography, a political union, an Economic Union, a confederation. what? https://t.co/EqoJu66aHQ


— Harini Calamur (@calamur) August 8, 2019